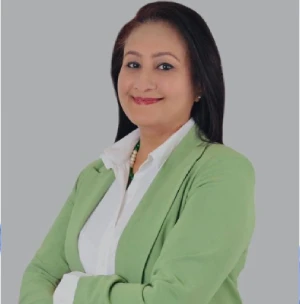 Center Manager
Brief info

PG Dip. in Behavioural Sciences (Canada)., MBA
Shobha Venugopal is our Senior Consultant in Behaviour Support for children with neurodevelopmental disorders. She has an MBA, and a two-year Diploma in Behavioural Sciences from Seneca College, Toronto, Canada. Her key interests are in developing and providing behaviour management and support programs based on the principles of ABA.
While in Toronto, Shobha had brief stints of work experience with the Brighton School (a school for children with special needs), and with CHIRS (Community Head Injury Resource Services), working for adults with brain injury by helping them to rehabilitate and get back some semblance of normalcy and independence in their daily living.
Pursuant to the completion of the Behavioural Sciences program, she returned to Dubai and joined the Dubai Autism Centre in September 2018 as a Special Educator where she worked for two years.
Qualification: PG Dip. in Behavioural Sciences (Canada)