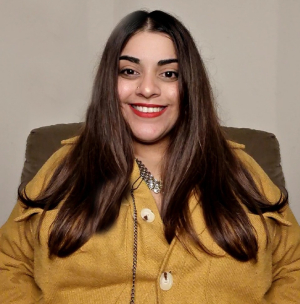 CDA - Licensed Psychologist & Cognitive Training Expert
Brief info

MSc Mental Health and Psychiatric Research King's College, London
Aditi Nath is a CDA-licensed Psychologist and Cognitive Training Expert, with over 7 years of experience in the field of Brain Development and Psychology. After graduating from the United Kingdom with an MSc in Mental Health and Psychiatric Research from King's College London, she has worked in both London and Dubai.
In London, Aditi had the privilege of working closely with the Public and Patient Involvement group for the research of a new Schizophrenic intervention, and as a Clinical Assistant with leading Delirium and Dementia experts at St Thomas's Hospital.
Currently, she's involved with one of the leading Global Cognitive Training institutes in the UAE, as the head of quality assurance.
As a Psychologist, she focuses on the overall quality of cognition, behaviour, and emotional resilience of her client, specializing in ADHD and learning-related delays, with a keen eye for identifying gaps, learning, and performance deficiencies. Aditi focuses on the holistic improvement of her client's overall lifestyle.
Background:
BSc Psychology with Human Resource Management Honours, Middlesex University London
MSc Mental Health and Psychiatric Research King's College London
Research Assistant Institute of Psychology, Psychiatry, and Neuroscience, KCL London
Clinical Assistant with the Psychiatric and Delirium team at St Thomas's Hospital London
Gibson Trained and Certified (BrainRx, ReadRx and AccelerateRx)
Qualification: MSc Mental Health and Psychiatric Research King's College, London