What is Seed ?
SEED is a center for special education and related services. We are located in Al Garhoud in Dubai, UAE.
Social Educational Emotional Development (SEED) focuses on children with special needs like neurodevelopmental disorders such as specific learning disorder, attention deficit hyperactivity disorder, intellectual disability, autism spectrum disorder, developmental coordination disorder, and language and communication disorders.
These children may have various special needs.
These needs may include a need for special education services along with intervention needs in speech and language, communication, and behaviour.
There are special needs schools in Dubai for the special needs children. But SEED is unique in preparing the children based on their strengths and challenges and employs a variety of well-designed learning methodologies to assist and enhance their academic abilities. We are always proud to have professionally trained faculties who are committed to crafting an environment that is easy for our kids to understand the learning process.
In UAE, in the context of education and social rehabilitation, these children are known as Students of Determination to reflect and highlight the determination with which these children cope with their disabilities to achieve and succeed in life.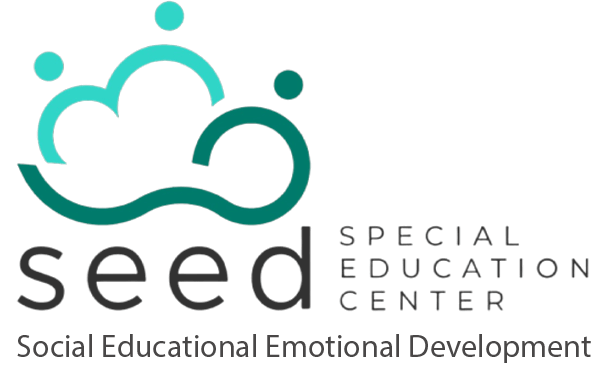 Our Resources
Meet our Specialist Resources
Everyone can make a difference
Contact Info
SEED is a center for special education and related services.
ADDRESSSEED Special Education Center, Room No. 304, Emirates Red Crescent Building, Al Garhoud, Dubai, United Arab Emirates, PO Box 3100
LANDLINE+971-4-3869360
Mobile
+971-52-2466441
EMAILinfo@seedse.ae