Training Certificate in Learning and Behaviour Support
(TC-LaBS)
INTRODUCTION
The KHDA Permitted Training Certificate in Learning and Behaviour Support (TC-LaBS) is an introductory course on preparing a cadre of professional assistants who would provide learning and behaviour support to students of determination in various educational settings. The training program emphasizes inclusion (and exclusion) across all phases of education and its significance for learners and teachers in regular, mainstream and special schools. TC-LaBS is designed to help the trainees understand inclusive educational and behavioural practices and adaptations required in teaching in an inclusive educational setting.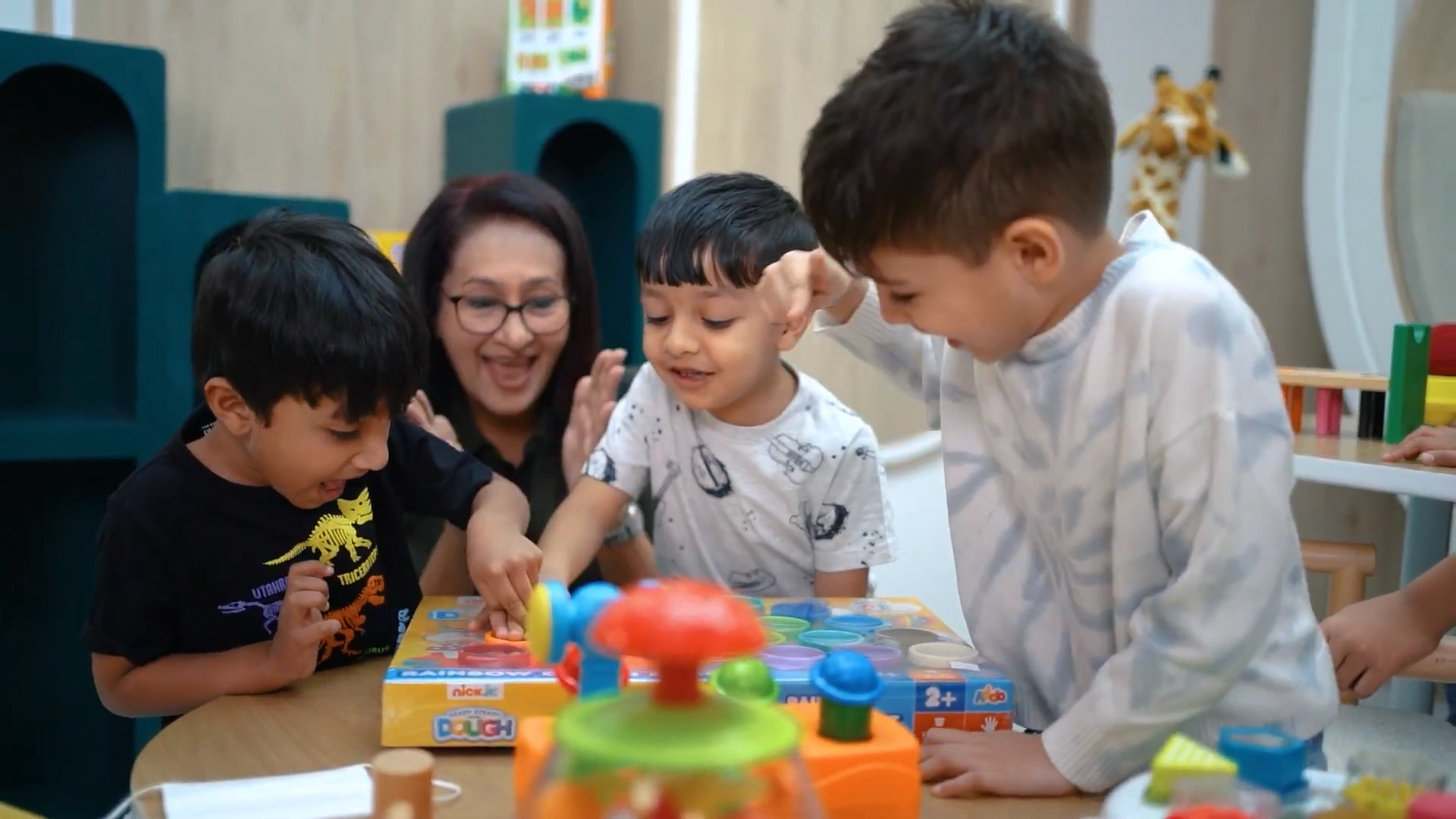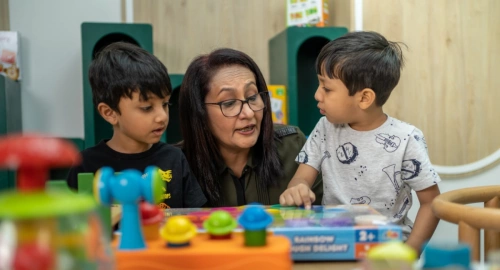 TC-LaBS will emerge as a cornerstone in fulfilling the UAE Ministry of Education's vision to provide inclusive educational services to students of determination (SofD) in UAE. Prepared with a profound comprehension of the distinctive learning needs of these students, LSAs will become crucial collaborators in establishing an inclusive and enriching educational milieu. Through the insights gained from this training, LSAs will adeptly partner with educators to craft tailored instructional strategies, deliver personalized attention, and implement necessary adaptations.
This Training equips LSAs not only with specialized expertise but also underscores the Ministry's commitment to cultivating an educational landscape that fosters the diverse talents of all students. This collective effort ultimately advances the UAE's holistic development goals and global competitiveness.
CURRICULUM TRANSACTION
Curriculum transaction will involve both theory and practicum. Theory sessions will be conducted online every Monday and Tuesday in the evenings, with offline classes held at SEED on the last Sunday of each of the four months. The practicum will be arranged in schools for candidates who are already working as an LSA. For those who are not, practicum will be in our partner schools.
DURATION
Duration
Four Months
Hours
 300 Hours
Theory Sessions
Monday and Tuesday (5 pm to 7 pm)-Online
Last Sunday of each of the four months (9 am to 4 pm)-Offline
ENTRY REQUIREMENTS
Candidates entering this program should have a bachelor's degree in any subject.
PROGRAM FEE
AED 1500
Option to pay in three equal installments available
For additional fees concession, talk to us @ +971-4-3869360
AWARD
Training Certificate by SEED with KHDA Seal
Module Code
Module Title
Hours
SPED 01
Understanding Common Barriers to Development and Learning
20 Hours
SPED 03
Foundations of Special / Inclusive Education
20 Hours
SPED 04
Assessments in Special Education (Basic)
20 Hours
SPED 06
Methods and Strategies in Special / Inclusive Education (Basic)
20 Hours
SPED 08
Remedial Intervention and Educational Therapy
20 Hours
SPED 10
Managing Behaviours in Classroom
20 Hours
SPED 14
or
SPED 15
or
SPED 16
Principles of ABA in Special Education
or
Early Intervention and Early Childhood Inclusive Education
or
Methods and Strategies in Career and Vocational Education
20 Hours
PRAC 17
Practicum
180 Hours