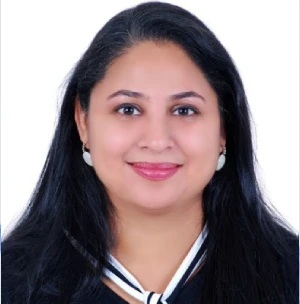 Senior Consultant Special & Inclusive Educator
Brief info

M.Ed. in SE & IE (Dubai)., MA (Eng).,
BA-B.Ed., PG Dip. in Special Education (MD)
Licensed by Community Development Authority, Dubai, UAE.
Member, American Psychological Association, USA.

A CDA licensed Special Educator, Seema Ganesh is our senior Consultant in Special and Inclusive Education. She has a Master of Education degree in Special and Inclusive Education from the prestigious British University in Dubai. Seema also has an integrated BA-B.Ed. from the Regional Institute of Education (Bhopal) in India, and a Post Graduate Diploma in Special Education (Multiple Disabilities-Physical and Neurological) from the Spastic Society of Northern India (SSNI), Delhi. She also has a postgraduate degree in English Literature from Annamalai University.
Seema has a professional experience of more than 15 years in India and UAE and has worked as Special Educator and Academic Supervisor in various well-known special needs centres. Her interests include special educational teaching techniques, assessments, inclusive education policies and best practices. Seema has extensive experience working with students with multiple difficulties and high-intensive needs like cerebral palsy and autism, and has in-depth knowledge in providing need-appropriate interventions. Her core competencies include Holistic Assessments, Planning Multidisciplinary IEPs, Inclusive Education Support, Positive Behaviour Support, and training. She was a Core Committee Member of the Parent Advisory Council (PAC) (2014-2016), of a reputed Gems CBSE school in Sharjah and is currently a member of its Local Advisory Board (LAB) as the Inclusion Governor.
Qualification: M.Ed. in SE & IE (Dubai)